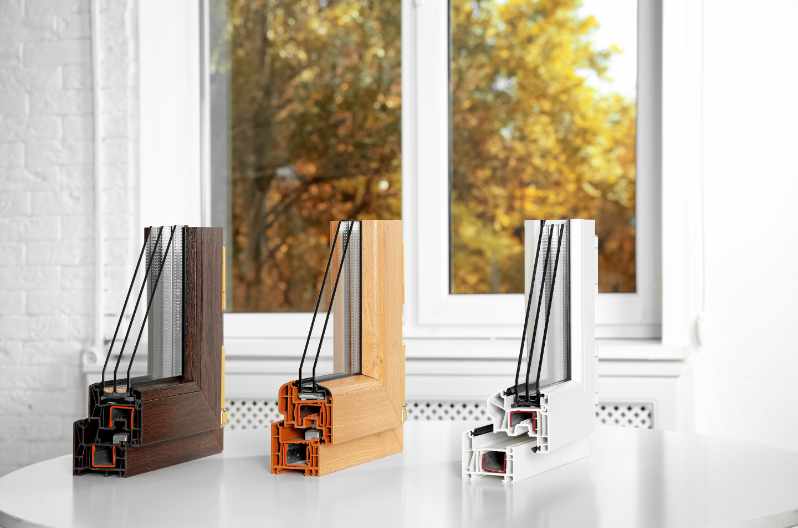 March 8, 2022
Buying Guide for Replacement Windows
Windows are an investment. But they are also a necessity, protecting your home from the elements. Without the right windows, you will spend more on utility bills. From how long they will last to energy-saving options, it's important to know what to look for when replacing windows. Our windows buying guide explains the main types of windows and the most cost-effective features for your budget.
The Most Common Types of Windows
Double-Hung
The most popular style on the market, double-hung windows offer excellent durability at an affordable price. Both the upper and lower sashes open, giving you more flexibility and making them easier to clean. They look great almost everywhere but are most common in living areas and bedrooms. While many consider them the classic look in windows, they may look a little plain to some.
Single-Hung
Single-hung windows often look nearly identical to double-hung. The big difference is that only the lower sash opens. However, they offer the same durability at a more competitive price. Using single instead of double-hung windows in certain rooms is a great way to save on replacement costs. Consider using them in your attic or along driveways where you are unlikely to open windows frequently.
Awning
Awning windows have a hinge at the top and tilt outward. Since they open from the bottom, they are perfect for hard-to-reach spaces like above counters, doors, and especially sinks. While they are generally more expensive than single or double-hung styles, they are competitively priced compared to some styles.
Casement
Casement windows come in fixed, crank, and hinged options. Fixed casement windows do not open, while crank or hinged models open outward. An alternative to bay, bow, or picture styles, they are best used to make a statement in living areas or dining rooms. They are a great option for adding style to your home at a reasonable price.
Bay or Bow
Bay and bow windows make a stylish statement in any living area. Although these are two distinct styles, they are commonly grouped together since they both extend outside your home. The main difference between the two is the number and size of the window panels. Bay windows usually have one large glass panel in the middle with smaller panels on either side. Whereas bow windows have four or more equally sized glass sections. While they create a stylish look, they are more expensive to install and replace than other options.
Garden
Perfect in the kitchen, garden windows create a mini greenhouse that extends outside of your home. Most have five glass sections with an angled top that helps direct light into your home. The bottom acts as a shelf for growing plants or herbs. Depending on the size, you can even add a glass shelf to maximize your growing area. While they look great and are functional, they do come at a premium compared to other window styles.
Picture
The picture window is another way to make a statement in any living space. They feature a single large panel of glass in a fixed frame that does not open. While they offer an unobstructed view of the outdoors, they can get pricey due to the size of the glass panes.
Sliding
Popular as a modern alternative to the classic double or single-hung styles, sliding windows open side to side. Their biggest advantage is that they can support larger glass panels. While they are slightly more expensive, they are a competitive alternative to traditional window types.
Specialty
While some brands and manufacturers list other types of windows, most group them together as specialty or custom styles. The most common examples are arch top, hopper, and geometric shapes. Depending on the style, the windows may or may not open. While they are more expensive, they are great at creating a focal point and increasing curb appeal.

Find a local pro for your project
The Best Features To Look For in Replacement Windows
Quality Frame Material
Window frames are made from aluminum, wood, vinyl, fiberglass, and composite materials. While they each have advantages and disadvantages, vinyl and fiberglass usually offer the best balance of price and durability. However, there is more to choosing a frame material than just the price. From energy-savings to the best durability, here is what to consider about all of the popular frame materials.
Composite – Composite frames offer the premium look of wood with the durability of vinyl or fiberglass. They are nearly maintenance-free and very energy-efficient. They look great on almost any home, from classic to contemporary. Their biggest drawback is their price, which usually rangers on the higher end for replacement windows.
Fiberglass – Similar to vinyl, fiberglass frames offer a superior product for only a small upcharge. Despite the added cost, they last twice as long as comparable windows. They are also nearly maintenance-free, extremely durable, and very energy-efficient. If there is a drawback, it's their style. You may want to think about color options and upgraded hardware.
Vinyl – The standard for replacement window frames, vinyl is an affordable and durable material with decent energy efficiency. Vinyl is nearly maintenance-free and will easily last two to three decades. However, they tend to look plain. If vinyl works best for your budget, consider using colored vinyl or adding upgraded hardware to give them more style.
Wood – Wood window frames with interior metal cladding look great and offer similar durability to vinyl. But they do cost more, need regular maintenance, and don't last as long on average. While wood frames without cladding cost less, they are much less efficient and wear out faster. Consider wood frames if you have a lot of exterior woodwork or if you have a historical home.
Aluminum – While they are functional, aluminum frames are usually the economy option. Not known for their style, they offer the lowest energy efficiency and less-than-average durability. They are best suited for temporary replacements or if you are on an extremely tight budget. However, expect your heating and cooling bills to rise.
Window Type
To a certain degree, replacement window types are dictated by your current windows. However, some styles offer advantages. Double-hung and single-hung windows are usually the least expensive, but they can be a bit boring.
Casement and sliding windows offer a better look at a reasonable price. Bay, bow, picture, and garden windows look fantastic but come with a higher price tag.
Balance your budget with aesthetics by choosing a few different styles of windows. Use bay, bow, casement, and picture windows to make a statement in living areas, leaving basic window styles for bedrooms.
Number of Panes or Glazing
Called both panes and glazing, this is the number of pieces of glass that make each window. While single panes or glazing exist, double-glazed windows are the industry standard today.
Double-pane windows are made with two pieces of glass with a small gap in between. Not only does this offer better noise reduction and security, but it can greatly increase your energy savings.
Triple or even quadruple pane or glazed windows are available and offer even better noise reduction and energy savings. However, they also come with a much higher price tag.
Consider single-pane windows if you live in a temperate climate or are looking to keep your window replacement budget as lean as possible.
Double-glazed or paned windows offer a great balance of cost and performance that will last you for years to come. You may want triple-glazed windows if you have extreme temperatures or you live in an extremely noisy area.
Gas-Fills
Another popular window upgrade is gas fills. The space between the window panes or glazing is filled with gases that reduce noise and improve your energy efficiency.
The most popular gases are argon and krypton, which are both great insulators. Basically, they reduce how much heat or cold comes through the glass.
This improves your energy efficiency and keeps your heating and cooling bills low. However, one criticism of gas fills is that the gases will leak out of the windows.
While you can lose as much as 1% of the total volume per year, they should remain reasonably effective throughout the life of your windows.
Low-E Glass Coatings
Low-emittance, shortened to low-e, coatings are thin glass coatings that make your windows more energy-efficient.
The most common option is an exterior coating, that reflects UV light and limits how much thermal energy comes through the window. However, interior coatings that stop your inside heating and cooling from leaking out are becoming more popular.
As long as they fit your budget, exterior coatings are strongly recommended. While they cost more, interior coatings can maximize your windows and save you more on utilities.
Tilt-In Sashes
Once a popular upsell, tilt-in sashes no longer hold the same appeal. While they do make cleaning windows easier, how often do you really clean your windows? Some windows even come standard with this feature.
Of the most common features, this is likely the one that you can skip if you really need to keep your budget low.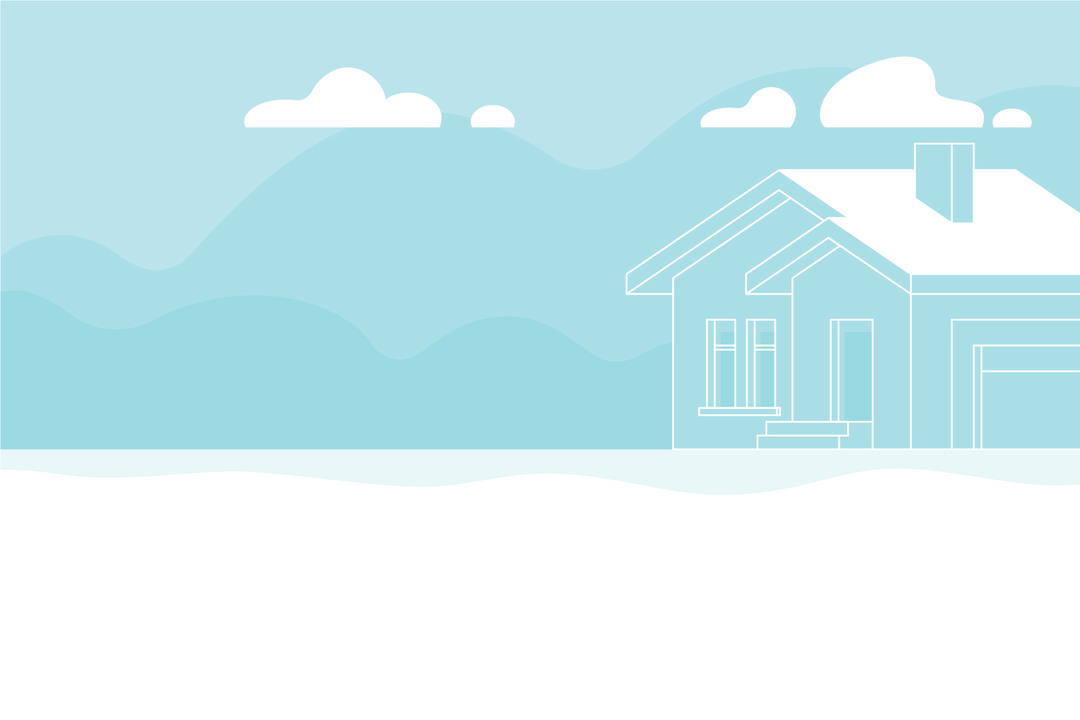 Find a local pro for your project.