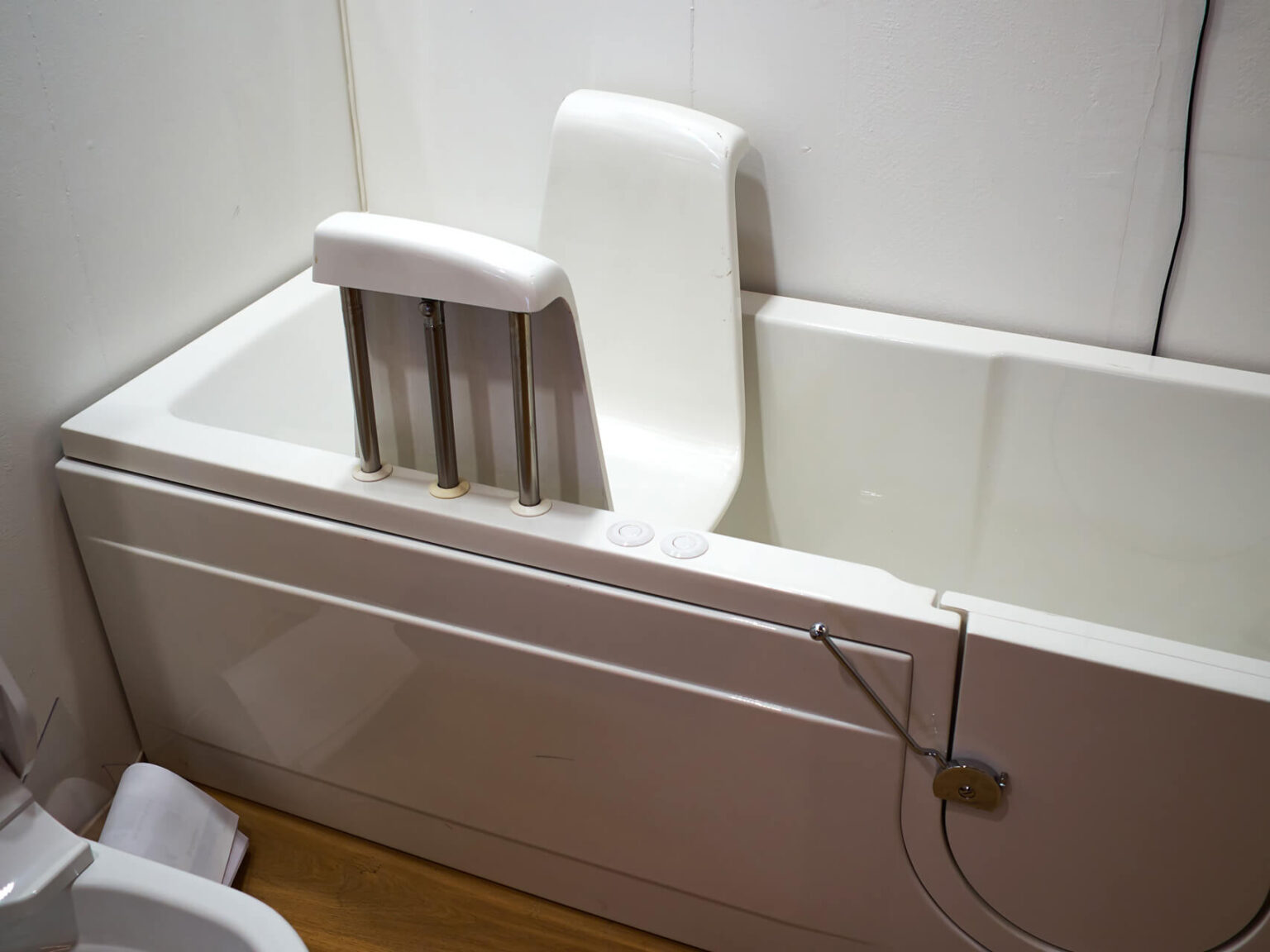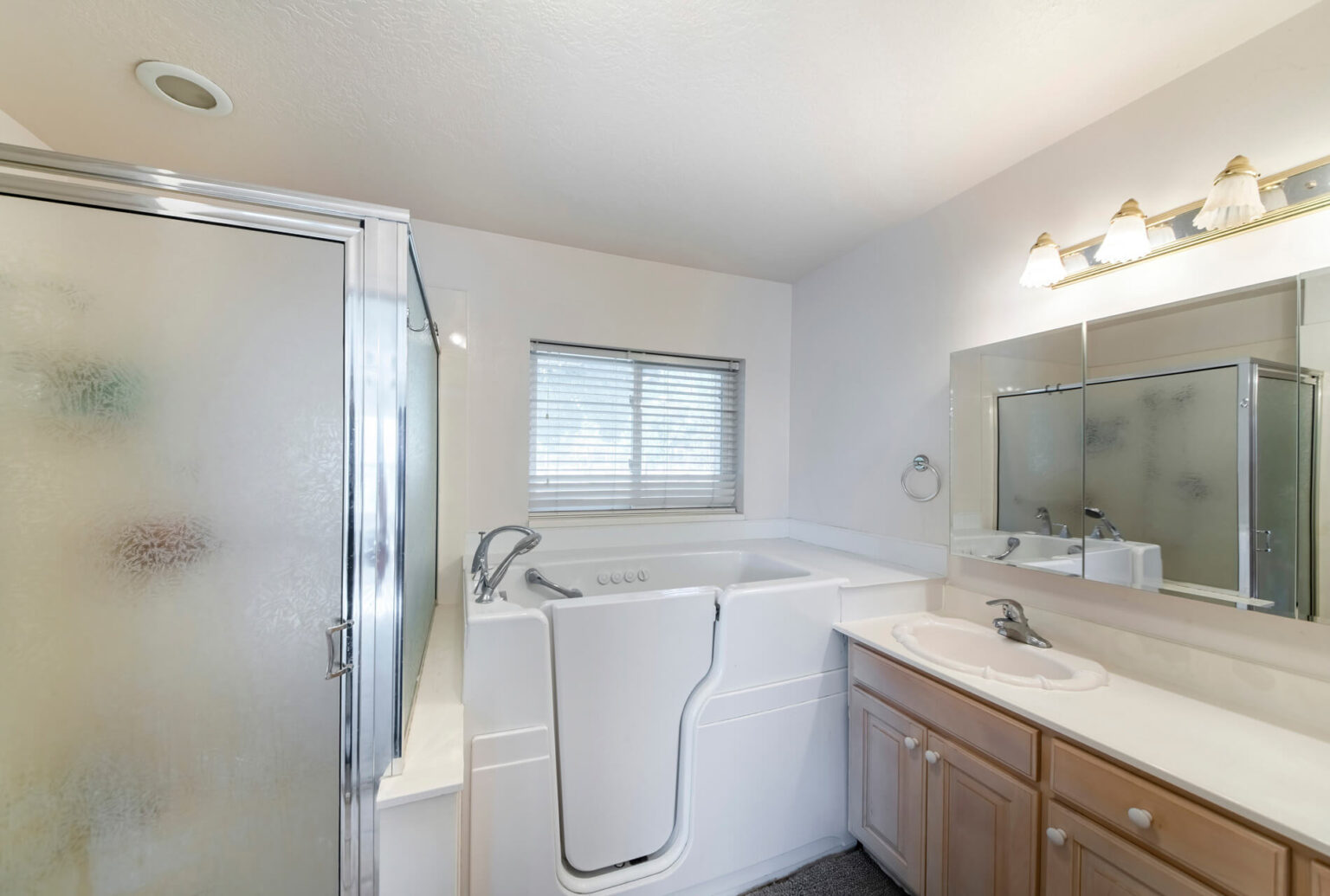 Walk-In Tubs
Walk-In Tub Installation
---
Relaxing and Safe Walk-In Tubs
Accessible and Comfortable Bathing Solutions
ADA Compliant Features and Options
Find WALK-IN TUB PROS in my area
Did you know?
Walk-In Tubs
.
Walk-in tubs are the perfect way to enhance the safety and comfort of your home. These specialized tubs provide easy access for all ages, making bathing a stress-free experience.
Whether you're looking to upgrade to a luxurious spa-like experience or need a practical solution for safety and accessibility, our local remodeling pros are ready to transform your bathroom with top-quality walk-in tub installations.
How Much Does a Walk-In Tub Cost?
The national average cost of a walk-in tub is $4,250. However, walk-in tubs usually range from $2,500 to $8,500. The cost depends on the features of the tub, your existing bathroom layout, and local labor costs, among other factors.
Handrails, non-slip flooring, and easy-to-reach controls are normally standard equipment. Optional features like hydro hydrotherapy systems and heated seats will increase the overall cost.
For an accurate quote, talk with one of our local walk-in tub installation pros. They will inspect your bathroom and recommend walk-in tub options and features that fit your needs and your budget.

Find a local pro for your project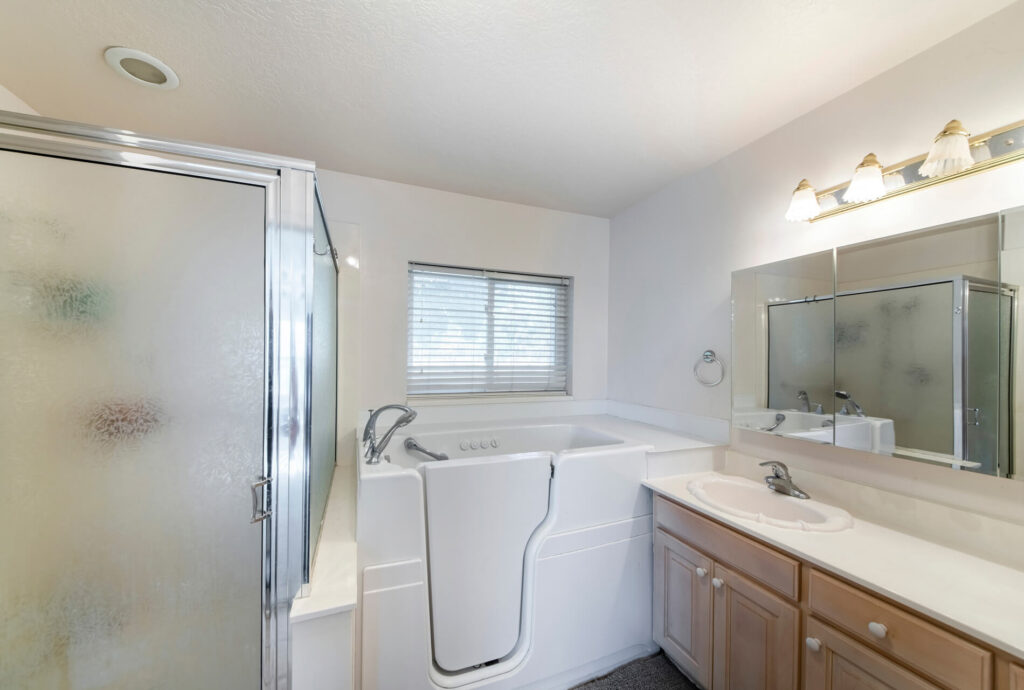 Walk-In Tub Options
Walk-In Tub Features and Options
Eliminate the worry of tripping over high bathtub walls or struggling to get in and out of the bath with an affordable walk-in tub. Walk-in tubs come with standard safety features and optional upgrades to increase your comfort.
Standard features like handrails, non-slip flooring, and easy-to-reach controls ensure a worry-free bathing experience. You can even relieve stress and soothe aching muscles with optional features like hydrotherapy systems.
Experience the peace of mind that comes with knowing your loved ones can bathe safely and independently. Upgrade your bathroom with us and enjoy the ultimate in relaxation and convenience.
Here are the most common walk-in tub features and options to consider:
ADA-Compliant
Most walk-in tubs meet or exceed current ADA (Americans with Disabilities Act) standards for comfort and safety.
Low Step-In
Most walk-in tubs have a low step-in threshold, typically around 2 to 7 inches, making it easy to enter and exit the tub. However, ultra-low step-in thresholds as low as just 1 inch are available.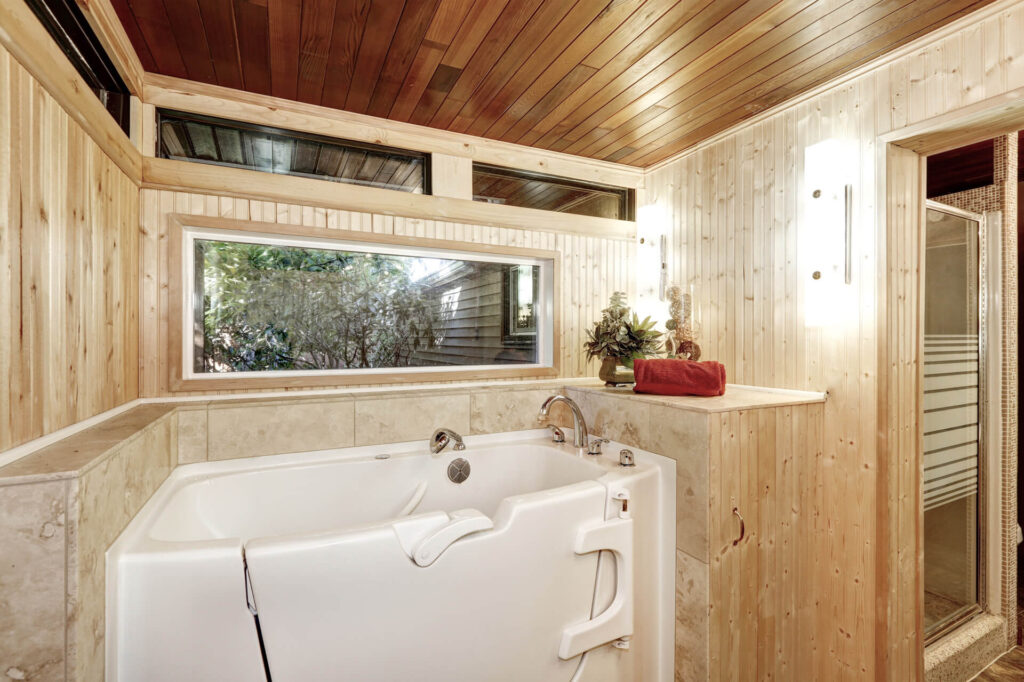 Door Types
Walk-in tubs have inward or outward swinging doors, and some models have sliding doors. You can choose the best option for your bathroom layout.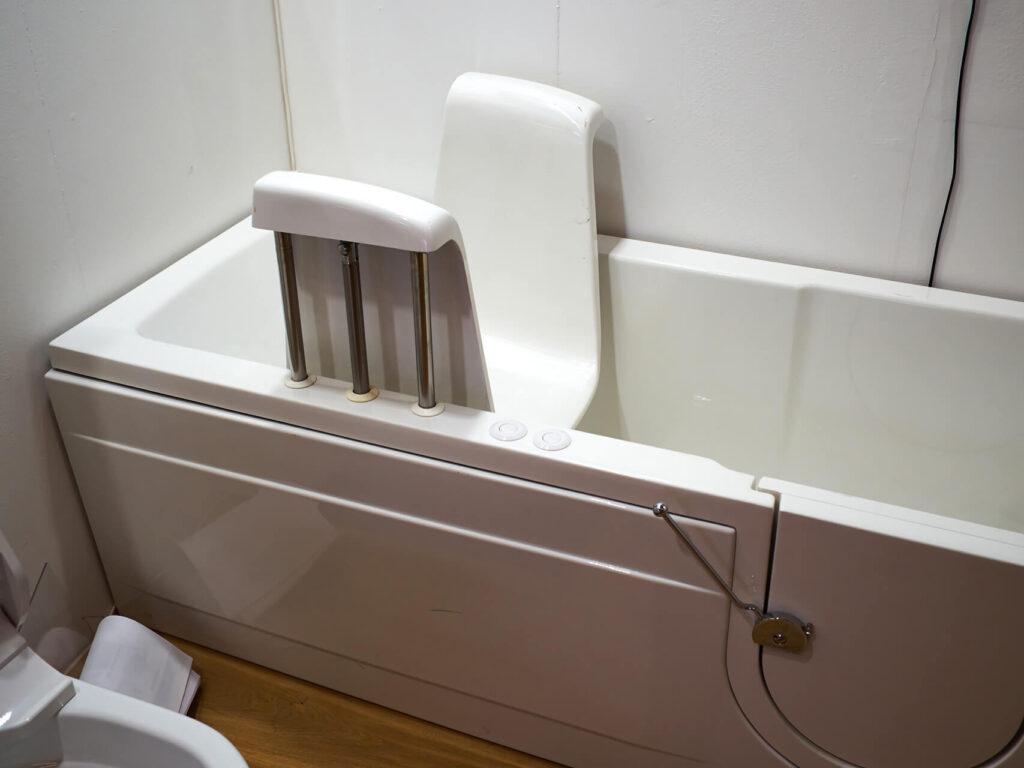 Built-In Seating
Many walk-in tubs come with built-in contoured seating to allow you to sit comfortably while bathing.
Grab Bars
Grab bars are strategically placed within the tub to provide support and stability when getting in and out or while bathing.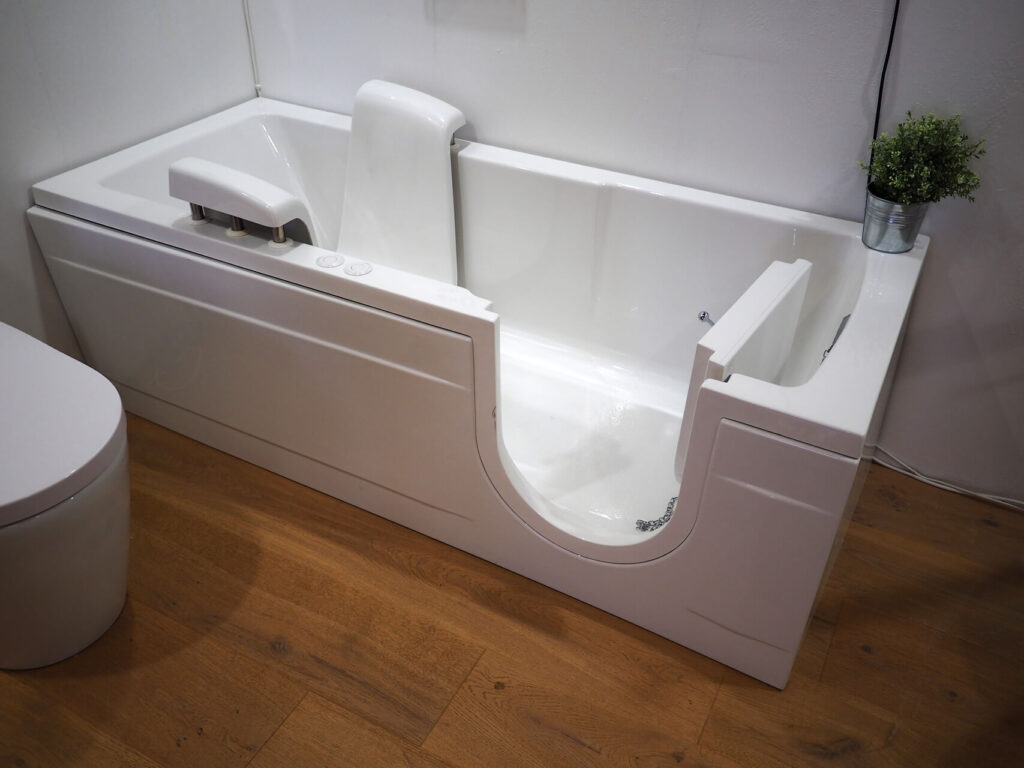 Non-Slip Flooring
Textured, non-slip flooring helps prevent slips and falls while entering and exiting the bathtub.
PRO
match
Find a local pro for your project.