February 20, 2020
Most of us hate cleaning windows. But honestly, it's because we're doing it all wrong. Instead of fancy – and expensive – glass cleaners and supplies, the best way to clean windows only takes a few things you have in your house and less than five minutes per window.
What Is the Best Window Cleaner?
There are hundreds of glass cleaning products on the market, but you probably have the two best window cleans in your home already. First, warm water and liquid dish soap are great at removing dirt from the inside and outside of your windows. While dish soap is great at removing dirt and grease, it can leave streaks.
For a shiny, streak-free finish, spray the glass with white vinegar and water and wipe it clean with a microfiber cloth. The vinegar dissolves the soap residue and breaks down minerals in your water that can leave stubborn streaks on the glass.
Not only are dish soap and vinegar inexpensive, but they clean way more than windows. You can use them to clean your countertops, walls, and even tile floors.
Gather Your Window Cleaning Supplies
You only need a few supplies to clean your windows. Most of them are common household cleaning tools, and you can use almost all of them for other cleaning projects. While you can clean them all at once, this process makes it easy to clean one or two windows at a time.
Spray Bottles – You need at least one spray bottle, but two make cleaning a little fast. While plastic is the most common, modern glass spray bottles offer exceptional strength and durability for nearly the same price.
Liquid Dish Soap – Any liquid dish soap will work, so use whatever you have in your kitchen. You only need a few drops to add to one of the spray bottles.
Large Towels (Optional) – At least one large towel will help keep water from dripping or splashing around. However, do not absolutely need them if you work carefully.
Microfiber Cloths – You will need a microfiber cloth to wipe down both the dish soap solution and the vinegar solution. While you can technically use just one cloth, two ensure you get streak-free windows.
Distilled White Vinegar – Vinegar usually only costs a few dollars per gallon, making it one of the most cost-effective window cleaners on the market.
Rubbing Alcohol (Optional) – As an alternative to vinegar, you can also use rubbing alcohol. However, it normally costs a little more.
Newspaper (Optional) – Another great way to get streak-free windows is newspaper. The biggest downside is that they are much less common today.
Hose With Spray Attachment – A regular garden hose with a spay nozzle makes cleaning the outside of your windows much easier. While any spray attachment will work, one with different spray pressures is helpful.
Rubber-Bladed Squeegee – Really the only specialized window cleaning supply, a rubber-bladed squeegee is great for cleaning the outside of windows and getting a streak-free finish.
Ladder (Optional) – Recommended but technically optional, a ladder makes cleaning the outside of your windows easier and faster.
The Best Way To Clean Windows Without Streaks
The best way to clean windows is to use the right cleaners and only do one or two at a time. With the following steps, you can clean one window in about five minutes with supplies you probably already have at home.
Add a few drops of liquid dish soap to a spray bottle and fill it with cool water. Then shake to combine.
Put a large towel under the window. With the window closed, spray the window liberally with the dish soap solution.
Wipe the window with a clean microfiber cloth. Start at the top of the window and work across and down, cleaning both the glass and the frame.
Open the window and spray the inside with the cleaner. Wipe it clean and close the window.
Fill a spray bottle half full with distilled white vinegar, then top it off with cool water and shake to mix.
Spray the glass with the vinegar solution. You want to saturate the glass without the vinegar running down the glass too much.
Wipe the glass with a clean, dry microfiber cloth. Starting at the top, move side to side across the glass for streak-free windows. Alternatively, you can use newspaper instead of a cloth.
How To Clean the Outside of Windows
Cleaning the outside of your windows uses basically the same supplies but can take longer. It's also usually easier if you clean all your windows at the same time. Before you start cleaning the outside of the windows, make sure that they are closed and locked to prevent leaks.
As with the indoor window cleaning method, add a few drops of liquid dish soap to a spray bottle, fill it with cool water, and shake it up. If you only have one spray bottle, skip this step until the screens are clean.
Also mix up the vinegar solution, filling a spray bottle with equal parts vinegar and cool water. Swirl to mix it together.
Remove the window screens, spray them with the vinegar solution, and set them aside.
Rinse the windows with the hose, using the strongest spray setting on your nozzle.
Spray the screens with the hose on a low or medium setting and check they are clean. If they are still dirty, repeat the process until they look clean.
Working one window at a time, spray the window with the dish soap solution. Cover both the glass and the frame.
Immediately wipe the window clean with a microfiber cloth moving across and down the entire window.
Wipe the rubber blade of the squeegee on a dry microfiber cloth, then wipe the window clean for a streak-free surface.
Repeat the glass cleaning process if they are still dirty. Use the vinegar solution to remove stuck-on stains like bird poop.

Find a local pro for your project
How Often Should You Clean Your Windows
Window cleaning is entirely cosmetic, so you can clean them as often or infrequently as you like. That said, they are much easier to clean when you do so regularly. The longer you wait between cleanings, the longer it will take.
With general wear, once every other month is usually enough to keep them looking great. However, you might need to clean your windows more often if you have pets or small children that touch the glass frequently.
How To Keep Windows Clean In Between Washings
The best way to keep your windows looking great between cleanings is to coat them with a water-repellant product. Most water-repellants are marketed for cars, so check your automotive department if you can't find them in the cleaning section. Apply the repellant per the manufacturer's directions.
The products create a thin, transparent film on the glass that causes water to bead up and roll away. As an added benefit, the dirt inside the water also rolls away. While this only provides a small amount of protection inside, it will keep the outside of your windows cleaner for weeks or even months.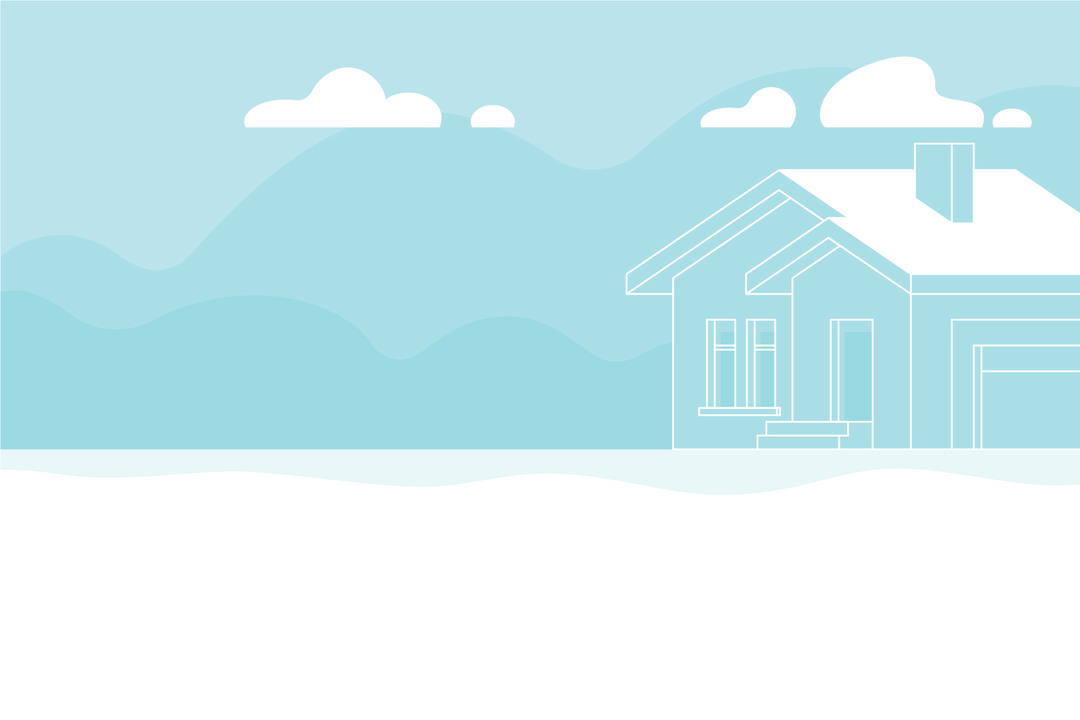 Find a local pro for your project.