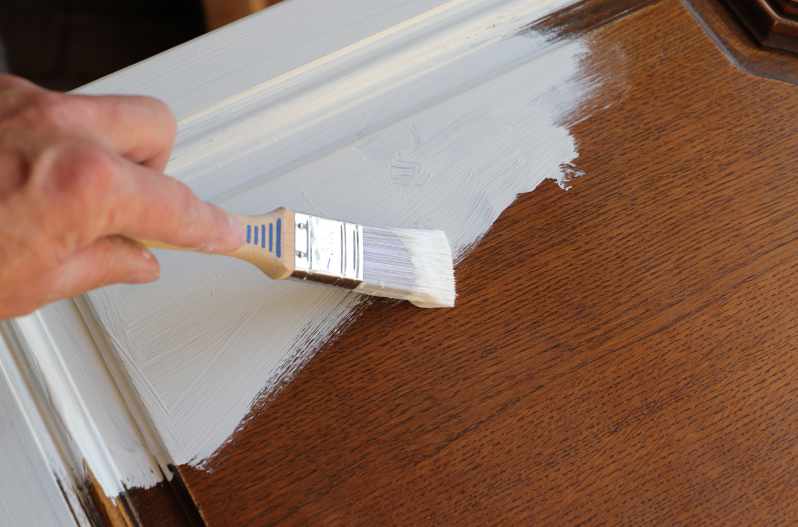 September 18, 2023
How Much To Paint Kitchen Cabinets?
Are you looking to breathe new life into your kitchen on a budget? Painting kitchen cabinets is a popular option for affordable upgrades. On average, you can expect to spend around $900 on professional kitchen cabinet painting. However, the price of a cabinet painting project varies and DIY painting can cost significantly less.
While a fresh coat of paint is an inexpensive option, remember that it is only a cosmetic fix. Paint will cover the surface of your cabinets, but it cannot fix issues with the materials themselves. You should repair or replace cabinets that are cracked, warped, or damaged before starting a kitchen cabinet painting project.
Here are the basics of how much it costs to paint kitchen cabinets. We look at average prices per cabinet, as well as labor costs. Plus, we outline the main factors that determine how much painting kitchen cabinets costs.
How Much Does It Cost To Paint Kitchen Cabinets?
On average, you can expect painting kitchen cabinets to cost anywhere from $430 to $1,800. Kitchen cabinet painters typically use three methods for pricing: square footage, linear feet, or per cabinet.
Cost Per Square Foot: $4 – $10
Cost Per Linear Foot: $30 – $60
Cost Per Cabinet: $80 – $160
These prices include the paint, supplies, and labor. Pricing by square footage takes into account the size of your kitchen, accounting for an average total cabinet size. Cost per linear foot is a measurement of the length of your cabinets.
With cost per cabinet pricing, the price is based on the number of units in your kitchen. The cost will vary based on the design of the cabinet boxes. Cabinet doors are typically $90 to $110, drawers are $20 to $35, and the base is anywhere from $10 to $20.
In comparison, DIY cabinet painting can cost as little as $200. However, you may spend as much as $400 depending on the amount of paint and supplies you need.
Additional costs include repairs, replacement cabinet hardware, and more. Repairs can start at $50 to $100 depending on the damage. Hardware can cost between $3 and $12 per handle, with hinges between $12 and $30 per set and drawer slides costing anywhere from $20 to $50 each.
Cost of Paint and Other Supplies: $150 – $400
Whether you are DIY painting yourself or hiring a professional cabinet painter, you will need to pay for paint. Some kitchen cabinet painters may even have you buy the paint.
You will spend anywhere from $20 to $100 per gallon. Generic brands are the least expensive, while name brands or designer labels cost more. To a certain extent, the price does indicate quality. However, designer options are not necessarily higher quality.
Depending on the condition and material of your kitchen cabinets, you may also need a primer. Primer seals the cabinet material and creates a smooth surface so the paint adheres properly. Primer costs between $25 to $75 per gallon. Also, make sure the primer is meant for your cabinet material. Otherwise, it may not dry properly.
The total number of gallons you need depends on the square footage of your cabinets. You can expect each gallon to cover between 350 and 400 square feet. However, certain cabinet materials may soak in more paint than others.
One gallon is enough for one coat on a small to medium-sized kitchen. You will need at least one coat of primer and two coats of paint for a smooth, even finish. On average, you will spend $50 and $100 for name-brand paint and around $35 to $40 for quality primer.
You will also need supplies if you are painting your cabinets yourself. This includes a roller, pads, a paint tray, at least one paintbrush, and painters tape. A drop cloth will help prevent messes. Experienced DIYers may have some of these already.
You will spend anywhere from $20 to $40 on rollers and pads, $10 to $25 on a quality brush, and then a few dollars each for the other items. Altogether, the cost of materials will range from $50 to $100.
Labor Costs: $280 – $1400
Labor costs are the main factor in how much to paint kitchen cabinets. Most painting contractors charge between $20 and $50 per hour, depending on their experience and the going rates in your area.
Painters will typically spend two to four hours preparing the cabinet surface. Applying the primer also takes two to four hours. Then each coat of paint will take four to eight hours. Cleanup takes another hour or two per day.
Assuming two coats of paint, you are looking at anywhere from seven to fourteen hours in total. So, you will spend between $280 and $1400 on labor costs. However, larger kitchens or more complex paint jobs will take longer and cost much more.
What Factors Determine How Much It Costs To Paint Kitchen Cabinets
When it comes to how much to paint kitchen cabinets, most people are looking for a specific amount. Unfortunately, every kitchen is different – which means the price is too. Here are the different factors that impact the total cost of painting kitchen cabinets.
Cabinet Material and Finish
Most cabinets are made from composite wood materials like medium-density fiberboard (MDF). However, some economy cabinets use lower-density products. Composite wood materials tend to soak up more paint driving up the painting costs.
Although usually more expensive than paint, a primer can save you money in the long run. It seals the surface of the cabinet, preventing the wood material from soaking up lots of paint.
Even if you have solid wood or oak cabinets, you should still use a primer. It will help seal the wood and fill minor gaps and scratches.
Certain finishes also impact how the paint adheres to the cabinet surface. Polyurethane coatings and veneers look great, but the paint does not cling to them well. Laminate cabinets are especially tricky to paint because of the smooth surface.
You will need to sand the surface in order to prep the cabinets for painting. This is often a messy job that adds additional labor and impacts the overall cost.
Quality of Paint and Primer
Another factor in how much kitchen cabinet painting costs is the quality and type of paint and primer. While you can get economy paints for $20 or less per gallon, you tend to need more paint to get an even finish. High-quality paint covers better with less coats. The same goes for primer.
That said, you do not need to buy ultra-premium or designer brands. Look for entry or mid-level paints from name brands for the best value and coverage.
You will also need more paint to cover darker color cabinets, especially if you skip using primer.
The paint finish also influences the price. Flat and eggshell paints are usually less expensive than semi and high-gloss products. However, matte finishes are much harder to keep clean than their glossy counterparts. You might save a few dollars on paint, only to end up cleaning more frequently.
Number of Cabinets and Layout
Whether you are doing the painting yourself or hiring a remodeling pro, the cost of painting cabinets comes down to size. More surface area means more paint and more time.
Additionally, the design and layout will also affect prices. For example, it is easier to paint a cabinet with one door than it is one with a door and a drawer or multiple drawers. Doors with glass or plastic panels will require less paint, but take longer to tape before you can start.
The same goes for the layout of the cabinets. Tight corners and narrow sections take more care and precision than wide open spaces. Painting around built-in microwaves, hoods, and other features will slow down the process.
Frequently Asked Questions About Painting Kitchen Cabinets
Here are the most common questions we get related to the cost and process of kitchen cabinet painting.
How Much Paint Do I Need When Painting Kitchen Cabinets?
The amount of paint you need depends on the size of your kitchen. Each gallon of paint will cover 350 to 400 square feet. For most kitchens, you will need one gallon of primer and two gallons of paint. This will give you one coat of primer and two coats of finishing paint. However, larger kitchens will need more paint. While you can skip the primer, you may use as much as two additional gallons of paint.
Does Painting Kitchen Cabinets Cost Less Than Cabinet Refacing?
In most cases, the cost of painting kitchen cabinets is less than cabinet refacing. While cabinet painting is a relatively low-cost way to improve the look of your kitchen, it is only a cosmetic fix. It rarely adds value to your home. While cabinet refacing costs two to three times more, it is a more comprehensive kitchen project that adds value and equity to your home. Consider your budget, options, and goals when deciding on the right kitchen remodeling option.
Does Painting Ruin the Cabinet?
When done properly, painting is an effective way to upgrade kitchen cabinets. However, it can ruin cabinets if you do not take the proper care. This is especially important when it comes to preparing the surface. If you do not evenly sand the surface of the cabinet, the paint can peel or chip in months or even weeks. It can also take a lot more paint to get an even coat, which will drive up material costs.
Who Do You Call for Kitchen Cabinet Painting?
It can be confusing about who to call when it comes to kitchen cabinet painting. Most professional painters only do walls or exteriors, while kitchen remodelers only offer resurfacing or full cabinet replacement.
This is because painting kitchen cabinets is a somewhat specialized process. From sanding to chemical striping, you need to prepare the cabinet properly. It also involves removing hardware, drawers, and doors.
Look for a specialized kitchen cabinet painter or a handyperson who focuses on cabinet painting or minor kitchen renovations. However, you should also consider other kitchen remodeling options.
While cabinet refacing usually costs more, countertop and backsplash replacement or upgrading plumbing fixtures are cost-effective ways to upgrade your kitchen. Plus, they tend to add more value.
Plus, renovation pros like Remodeling.com offer free quotes. So even if you decide painting your kitchen cabinets is the most cost-effective solution, there is no risk in looking at your options.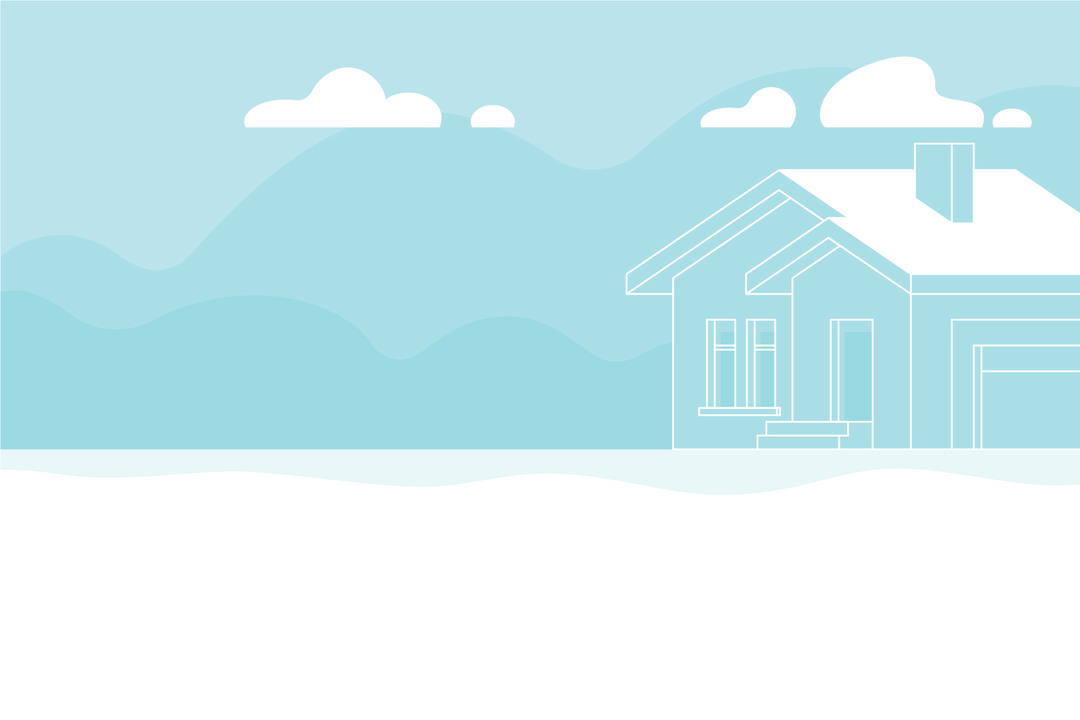 Find a local pro for your project.