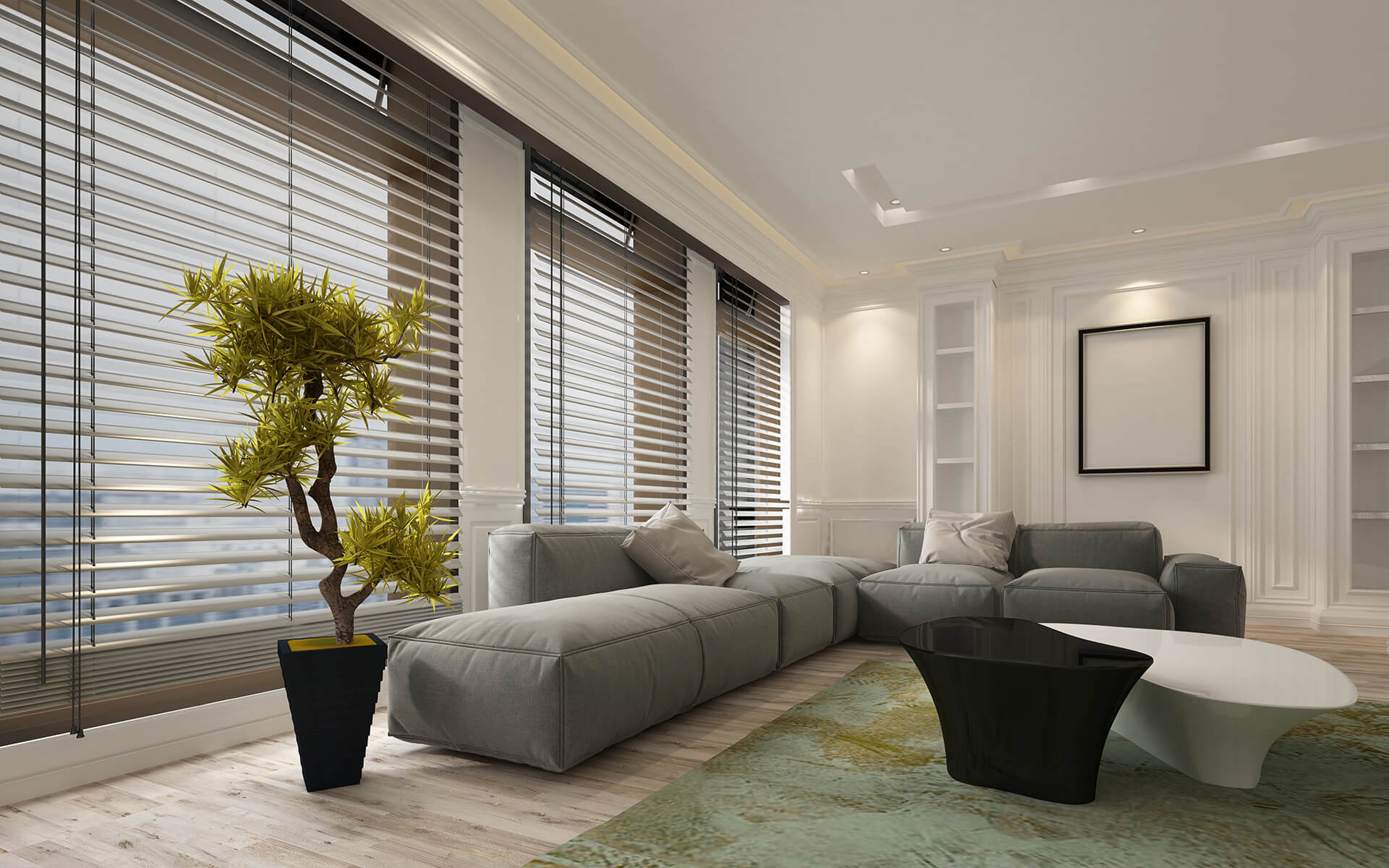 July 24, 2023
Are you thinking about installing or repairing your blinds or window treatments? Are you worried about how much blinds cost? On average, you can expect new blinds to cost about $800. However, they can cost anywhere from $400 to $2,000 or more, depending on the type of blinds and your options. From choosing the right options for your budget to getting the lowest costs on blinds, here is everything you need to know about replacing your blinds or window treatments.
What Is the Average Cost of Blinds?
The average cost to install vinyl mini-blinds on a standard-size window is $40.
Metal blinds usually cost around $45, while bamboo, faux wood, and wood styles start at $55. Fabric, leather, and other luxury blinds cost $75 or more to install.
While the prices above include installation, the average cost is around $20 per window for standard sizes and styles. However, installation costs range up to $75 for larger windows.
The exact cost depends on the material, the size of the window, and other factors. On average, you can expect to spend $6 to $20 per square foot for the blinds themselves.
For an accurate quote, talk with a local installer. They will discuss your specific needs and offer a detailed quote.
What Factors Determine the Cost of Blinds?
The cost of blinds varies based on several factors, but the biggest factor is the blind material and size.
High-quality materials like wood or metal tend to be more expensive than plastic or vinyl. Larger blinds use more materials, making them more expensive.
After material, the other factors that determine blind costs are the style, additional features, and installation.
Here are the basics of understanding pricing for blinds.
Material and Size: Vinyl, metal, faux wood, and wood are the most popular materials for blinds, but there are a wide range of options and price ranges. Size also impacts the materials costs, with larger blinds being more expensive. Vinyl blinds are generally the most affordable option, with prices starting at $7 per square foot. Faux wood blinds are slightly more expensive, with prices ranging from $25 to $50 per square foot. For a more luxurious option, real wood blinds cost $45 to $80 per square foot.
Style: Venetian and mini-blinds are the most popular, but cordless and cellular blinds are increasingly popular. They usually start around $20. Cordless and Venetian blinds cost a little more, usually $26 and up. Vertical, Roman, and cellular blinds typically start at $65 to $85. Blinds for bay windows cost $165 or more, while you can expect to pay $400 and up for motorized blinds.
Additional Treatments: When it comes to the cost of installing window blinds, you are only paying for the blinds. However, you may want to install or replace other window treatments and features. This can include rods for sheers or curtains, a window valance, or other aesthetic window treatments. The cost depends on the feature you choose. As with the blinds, the price depends largely on the material and size of the addition.
Installation and Labor: Lastly, you need to consider installation and labor costs. The cost to install basic blinds starts at $20 per window. However, hanging blinds for larger windows or sliding doors can range from $35 to $250 each. You may get a volume discount if you are installing blinds on multiple windows at the same time. While most installers charge per window, some charge by the hour. Hourly rates usually range from $50 to $200.
How Much Do Window Blinds Cost?
The average price to install blinds in your entire house is around $800. This includes the blinds themselves and installation.
However, the exact cost depends on the material and style of the blinds you choose. Installing vinyl mini-blinds in your house might only cost $400 to $500, while wooded bay blinds can easily cost $2,000 to $5,000 or more.
Cost by Material
Vinyl blinds are usually the least expensive, starting at around $20 and going up to $350. Other materials range from $45 to $400.
Bamboo: $55 to $250
Fabric: $75 to $300
Faux Wood: $55 to $300
Leather: $100 to $400
Metal: $45 to $230
Wood: $55 to $400
Vinyl: $20 to $350
Cost by Size
Window size is another important factor in the cost. Blinds for 24-inch by 36-inch windows start at $45, while you will pay anywhere from $75 to $500 for larger windows.
24-inch x 36-inch (2 foot x 3 foot): $45 to $240
36-inch x 48-inch (3 foot x 4 foot): $75 to $330
36-inch x 72-inch (3 foot x 6 foot): $110 to $420
60-inch x 72-inch (5 foot x 6 foot): $170 to $600
Cost by Style
Mini horizontal blinds start at $20, but the total cost depends on the style you choose. You can easily spend upwards of $400 or more for luxury styles.
Bay: $165 to $600
Cellular: $65 to $430
Cordless: $30 to $380
Mini: $20 to $190
Motorized or electric: $400 to $650
Roller: $25 to $400
Roman: $65 to $450
Solar: $45 to $400
Venetian: $26 to $450
Vertical (Window): $65 to $400
Vertical (Sliding Glass Door): $135 to $700
How To Choose the Most Cost-Effective Blinds for Your Home
Blinds are an investment. They not only offer privacy and protection against harsh sunlight, but they also add to the decor of your home. As with any home upgrade, you need to find the right value for your needs.
If you only want to block out the sun, basic mini or Venetian-style blinds could fit your needs perfectly at a relatively low price point. On the other hand, the look of wood blinds or the convenience of motorized or automatic blinds might be worth the added cost.
Here are some of the advantages and disadvantages of different blind materials and styles and how they relate to the overall cost.
Blind Materials
Blinds come in a variety of materials. Each offers its own pros and cons for the price point. Here are some common materials and how they impact your total cost for blinds.
Vinyl: Also known as PVC, vinyl blinds are a popular and affordable choice for many homeowners. They are available in a wide range of colors and textures, so you can match almost any style. Vinyl blinds are often the least expensive option, but that does not mean they are low quality. They are a good all-purpose solution for cost-effective privacy.
Metal: Metal or aluminum blinds are lightweight, durable, and budget-friendly. Like vinyl blinds, they come in a variety of different colors. While they cost a little more, they typically last longer and are slightly easier to clean. However, the metal slats can bend, wrinkle, or warp. For that reason, they are not always the best option if you have pets or young children in the house.
Faux Wood: Faux wood blinds are made from composite materials or PVC. They mimic the look of wood but offer better durability and moisture resistance. They are typically thicker than vinyl and metal blinds and come in a variety of colors, styles, and patterns. However, the added durability and style options often mean higher costs.
Wood: Wood blinds offer a luxurious, timeless style. Since they are made from hardwoods like oak, cherry, or basswood, they often have the highest cost of all blinds. While they are durable, they require more care and maintenance than other materials. Consider them if you really want to make a statement.
Styles of Blinds
Blinds come in various types and styles, each with its own pricing considerations. Here are a few popular blind types and their impact on costs:
Mini Blinds
Mini blinds have horizontal slats, usually made of lightweight vinyl or metal. They are called "mini" because their slats are narrower, often about one inch, compared to other types of blinds. They are a popular choice for offices, apartments, and homes because they are often they are durable, affordable, and easy to clean.
Venetian Blinds
Venetian is a style of horizontal blinds similar to mini-blinds. The blinds have horizontal slats that are usually two to three inches across. You use cords to raise and lower the blinds as well as tilt the blind slats. They come in a variety of materials, colors, and patterns. While they cost more than mini-blinds, Venetian blinds are popular for their added style.
Cordless Blinds
Cordless blinds are similar to mini blinds but do not have visible cords. Instead, they use a spring-loaded mechanism or a motorized system for adjustments. Not only are they convenient and easy to use, but they are often safer for homes with children or pets. The cost of cordless blinds is usually slightly more than standard mini blinds. Most cordless styles are horizontal mini or Venetian blinds, but they are also available in vertical styles.
Roman Blinds
Roman blinds are fabric blinds that fold up evenly into pleats when raised. They create a soft and elegant look when down and a neat, stacked appearance when raised. Roman blinds come in many different fabrics, allowing you to customize your style. However, they can cost more than other blinds, depending on the fabric and other options.
Vertical Blinds (Windows)
Often used for large picture windows, vertical blinds have vertical slats that hang down from a track. Most options use a cord to extend the blinds across the window. You then use a wand to rotate the blinds to customize your privacy. Vertical styles usually cost more than horizontal styles, but they are typically more convenient for larger windows.
Roller Blinds
Roller blinds are made of a single piece of fabric that rolls up and down. Lower-cost options have a spring-loaded mechanism, allowing you to pull them down or pull-and-release to raise them. More expensive options use a chain or cord to raise and lower the blinds. The cost of roller blinds depends on the fabric and method of operation.
Cellular Blinds
Also known as honeycomb blinds or cellular shades, they create pockets of air that provide added insulation and energy efficiency. They come in single, double, or triple-cell designs that offer different levels of insulation. Most are cordless and you just pull them open or push them closed. The cost of cellular blinds depends on the material and the number of layers.
Solar Blinds
Also called solar shades, they block UV rays and help keep your home cooler while still allowing you to see outside. Solar blinds are made from a special type of mesh-like fabric that filters sunlight. They are commonly used in rooms with large windows or areas where sun exposure can cause glare and heat issues. Solar shades are relatively cost-effective, especially when you consider the savings on your energy bills.
Vertical Blinds (Sliding Glass Doors)
Vertical blinds are usually the most cost-effective option for sliding glass doors. They are the same as vertical styles for widows, but the blind slats are longer to cover the entire height of the door. The added cost of vertical blinds is due to the additional material. They are also among the most expensive to install since they are usually eight or more feet wide.
Bay Blinds
Bay blinds are custom-made to fit the unique angles and shapes of bay windows. While they are available in many different styles, the most common are mini, Venetian, and Roman. You can usually control the blinds for each bay window separately so you can choose the right amount of light or privacy for your needs. Bay blinds typically cost more due to the unique shape and size of bay and bow windows.
Motorized or Electric Blinds
Also called smart blinds, you can raise and lower motorized or electric blinds with the touch of a button. While they used to use a remote control or wall switch, most modern options come with a smartphone app or work with other smart home devices. You can even add timers or sensors to automatically open or close the blinds at specific times or under certain conditions. However, the added convenience of motorized or automatic blinds comes at a cost. They are typically among the most expensive styles of blinds due to the materials, the motor, and the electrical wiring.
Other Cost Factors to Consider When Buying Blinds
In addition to the blind material and style, there are a number of other factors you should consider that will impact the total cost.
Think About the Brand or Manufacturer
Remember that price does not always guarantee quality, so take the time to research different brands and manufacturers. Look at customer reviews to ensure you get a good value.
Also, choose a brand that offers a strong warranty or satisfaction guarantee. While certain blinds might cost a little more upfront, a lifetime repair or replacement warranty can save you money in the long run.
Decide Whether to Hire a Professional Installer
Installation costs are a major factor in the total price of replacing or installing blinds. You can potentially save a fair amount by doing the installation yourself.
Think about your experience level, the tools you have available, and the installation requirements for the blinds you choose. If you are an experienced DIYer, you can probably install most types of blinds relatively easily.
However, it might be worth hiring a professional installer for more complex installations like blinds for bay windows, vertical blinds for sliding glass doors, and motorized blinds.
Also, some manufacturers only offer professional installation. In some cases, they may offer factory-direct prices that are lower than the big-box stores. This can help off set the total cost of new blinds.
Ask About Other Charges and Fees
If you are hiring an installer, make sure to ask about additional charges or fees. For example, some companies might charge extra for certain types of installations or to dispose of your old blinds.
Always get a detailed estimate that outlines the exact costs for your blind installation. Make sure they explain all the charges before you sign a contract. This will ensure you get the best value and avoid unexpected surprises when they finish.
Look for Sales, Discounts, and Promotions
Lastly, you should always look for ways to save money on blinds. If you are buying blinds from a brick-and-mortar store, look for sales and ask about discounts. Many stores offer discounts for seniors, veterans, and even loyalty club members.
Manufacturers usually run sales or promotions regularly, but they may also offer discounts. It never hurts to ask, so ask them about your options. It could save you big in the long run.
Also, check your credit cards to see if they are offering promotions as well. Some offer a percentage back or increased rewards points when you shop at certain stores. While this might not lower the cost of new blinds, it offers other financial benefits.
Consider the Value and Long-Term Savings
Installing or replacing your blinds is an investment in your home. Despite their upfront costs, they can offer long-term cost savings. Energy-efficient blinds can help reduce heating and cooling expenses.
Additionally, higher-quality blinds usually last longer than economy options. This means lower costs on future upgrades. This might seem insignificant, but it could save you in the long run.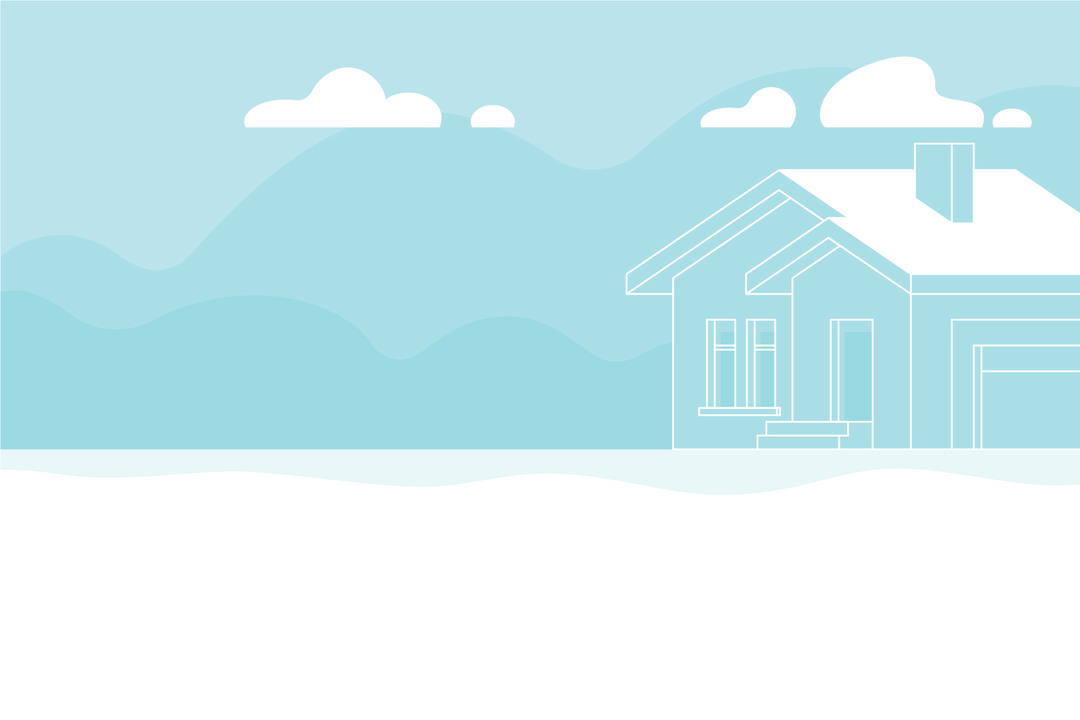 Find a local pro for your project.