July 17, 2023
How Much Does It Cost To Replace a Bathtub?
Are you looking to replace your bathtub? Bathtub replacement is a relatively fast and affordable way to upgrade your bathroom without the hassles or expense of major reservations. The average cost of bathtub replacement is $5,500. But that price depends on the materials, style, and other options you choose.
You could pay as little as $1,600 for bath liner installation, while replacing your bathtub starts at $4,400. Plumbing repairs, structural issues, and additional work will also impact the total cost.  Here is everything you need to know about how much it costs to replace a bathtub and the basic factors that impact your total bathtub replacement cost.
What Is the Average Cost of Bathtub Replacement?
On average, you can expect to pay $5,500 for bathtub replacement. This includes removing the existing materials and installing a new tub, bath surround, and basic fixtures.
Depending on the materials you choose and other factors, the cost could be as low as $4,400 and as much as $12,500. Luxury options could cost even more.
A more cost-effective alternative to tub replacement is bath liner installation. Bath liner or fitter installations usually cost $3,000 but can range from $1,600 to $4,400 or more.
The main factors that impact the price of bathtub replacement are the materials of the new tub, the condition of the plumbing and structural parts of your bathroom, installation, and disposal of your old tub and materials.
While installation and disposal are included in the estimates above, repairing or replacing plumbing or structural elements in the bathroom can increase your overall costs. For an accurate estimate on replacing your tub, contact a local bathroom remodeling company.
Factors That Determine the Cost
There are several key factors that determine the overall cost of replacing a tub.
Tub Material and Size: The biggest cost factor is the material and size of the new tub. Fiberglass and acrylic tubs are usually the least expensive, with luxury copper, marble, and ceramic costing much more. In addition to the material, the size also impacts your cost. Especially large tubs may require expensive structural changes.
Installation: Labor costs for bathtub replacement vary based on the complexity of the installation, the amount of work needed, and labor rates in your area. Modifications to the plumbing or structure of the bathroom will take longer, resulting in higher installation costs.
Removal and Disposal: If you are replacing an existing bathtub, you may also need to pay removal and disposal costs. Most companies charge a flat rate, but others may charge based on size or weight. For example, cast iron tubs are usually more expensive to remove than fiberglass or acrylic tubs.
Bathroom Modifications: Changes to the plumbing or structure of the bathroom can really impact your overall cost. For example, moving the placement of the bathtub drain or switching from a drop-in bathtub to a freestanding unit can dramatically increase the price.
Additional Features: Optional features include spa jets, whirlpool systems, specialty fixtures, and more features. While they can significantly increase the cost, they also enhance your bathing experience and add value to your home.
Other Bath Options: In addition to bathtub replacement, other upgrades will increase your total project costs. Common options include a new bathroom vanity or countertop, toilet, bathroom mirrors, and more.
How Much Does It Cost To Replace a Bathtub?
Replacing a bathtub costs $4,400 to $12,500, but the average price is $5,500. The exact cost depends on the type of material used, labor costs, and additional features. Some projects may cost even more, especially if you opt for high-end materials and additional features.
Cost by Type of Material
The material you choose for your new bathtub is one of the most significant factors that influence the overall cost. Here are some common types of materials used for bathtubs and their associated costs:
Acrylic
Acrylic bathtubs are another cost-effective option, with prices typically ranging from $700 to $1,500. They are more durable than fiberglass and are available in various styles and sizes. Acrylic bathtubs are also easier to maintain and clean, making them a popular choice.
Fiberglass
Ranging from $200 to $1,000, fiberglass bathtubs are among the most affordable options available. They are lightweight and relatively easy to install, making them a popular choice if you are on a budget. However, they may not be as durable as other materials and can be prone to scratching and fading over time.
Cast Iron
Cast iron bathtubs are known for their exceptional durability and classic appearance. The cast iron is coated in porcelain for a durable, non-porous finish. However, they come at a higher cost. Prices range from $400 to $5,000 or more. These bathtubs are heavy which may require additional structural support during installation. Despite their higher costs, cast iron bathtubs can last for decades with proper care.
Copper
While not the most expensive, copper tubs usually cost between $2,000 and $6,000. Not only is copper stylish and durable, but it also resists mold and bacteria. It retains heat well, making it a great option if you love to take long, relaxing baths.
Solid Surface
Solid surface bathtubs made from natural granite and marble or engineered quartz offer a modern and luxurious look. Prices for solid surface bathtubs can range from $1,500 to $15,000 or more, depending on the material. These bathtubs are durable and easy to maintain, making them a popular choice for moderate to high-end bathroom renovations.
Steel
Steel bathtubs are relatively affordable, with prices ranging from $300 to $1,500. They are lighter than cast iron bathtubs but may not be as durable. Steel bathtubs are prone to chipping and rusting, but they can still provide a cost-effective option for those on a budget.
Bathtub Style
There are a number of bathtub styles, but the most common is the alcove tub.
Alcove Tubs
An alcove tub is anchored to the wall on three sides. They are typically the most cost-effective options, ranging from $200 to $800. However, luxury materials and options are more expensive.
Corner Tubs
Corner tubs are large soakers or spa-style bathtubs that fit into the corner. They are usually triangular and have a separate shower. Corner-style tubs typically cost between $1,500 and $4,000, but luxury styles can go as high as $15,000. They are also more expensive to operate because they take so much more water to fill up.
Drop-In Tubs
Drop-in tubs fit into a frame but are separate from the walls. They usually are designed as a soaker tub and usually have a separate shower. Drop-in tubs cost between $600 and $3,000 based on the material and your options.
Free-Standing Tubs
Free-standing bathtubs sit directly on the floor and usually require a large bathroom. Depending on the material and the shape, they cost anywhere from $800 to $6,000 or more.
Bath Surrounds
Most common on alcove-style bathtubs, the bath surround protects the wall while showering. Common surrounds include tiles, solid wall panels, and seamless tubs with attached surrounds. The total cost depends on the total surface area, but it typically ranges from $500 to $3,000.
Faucets and Fixtures
While you can reuse your existing faucets and fixtures, most bathtub installations include upgrades. Economy options start at $50 to $100, while premium and luxury options can exceed $1000 or more.
Installation and Labor
Bathtub installation costs from $250 to $3,000 on top of the tub and other options. Installation includes removing the existing tub and installing the new one
However, if you're dealing with plumbing line relocations, installation of a heavy tub, or subfloor repairs, the costs can be higher.
Removal and Disposal
You may also need to pay for removal and disposal of your old bathtub. The cost is usually based on the size or weight of your old tub. The disposal of the old tub can range from $100 to $4,200.
Lighter fiberglass tubs cost from $50 to $100, while heavier cast iron tubs can cost $300 or more. Built-in corner tubs or drop-in styles can get more expensive, anywhere from several hundred to more than $4,000.
Additional Costs of Bathtub Replacement
Sometimes the cost of replacing a bathtub includes other costs. Below, we explore some common costs associated with bathtub replacement.
Floor Reinforcements
Some bathtubs, such as cast iron tubs, are heavier than others. As such, they may require floor reinforcements to support their weight properly. The cost of floor reinforcement depends on the existing floor structure and the amount of work needed, but it can range from $500 to $1,500.
Plumbing Upgrades
Switching to a different type or size of bathtub may require plumbing modifications and upgrades. This could involve reconfiguring the plumbing system, relocating pipes, or installing new fixtures. Plumbing upgrade costs can vary widely depending on the extent of the changes needed. However, you can expect to spend anywhere from $1,000 to $3,000 or more.
Electrical Upgrades
If you are installing a new bathtub with electrical components, such as jets or whirlpool features, electrical upgrades may be necessary. This involves hiring a licensed electrician to ensure that the electrical system can handle the additional load and installing appropriate outlets and circuits. Electrical upgrade costs can range from $500 to $1,500, depending on the complexity of the work.
Structural Repairs and Upgrades
During the bathtub replacement process, contractors may discover underlying structural issues in the bathroom, such as rotting or damaged floor joists or wall studs. Repairing and reinforcing these structural elements are essential for ensuring the stability and longevity of the new bathtub installation. The cost of structural repairs can vary significantly depending on the extent of the damage and the necessary solutions.
Water Damage Repairs
Before installing a new bathtub, it's crucial to address any water damage or leaks in the surrounding areas. This may involve repairing or replacing damaged drywall, subfloor, or wall tiles. The cost of water damage repairs will depend on the extent of the damage and the materials needed for restoration.
Permits
When relocating plumbing lines or electrical wiring, obtaining building permits is usually necessary. The cost of these permits typically ranges from $50 to $500 for plumbing work and $10 to $500 for electrical work. Securing the required permits is essential, even if you're planning a DIY project.
Alternatives to Bathtub Replacement
If you are looking to update your bathroom without the hassle or investment of removing your existing bathtub, there are options available. Here are the most common alternative to bathtub replacement.
Bathtub Refinishing
Bathtub refinishing, also known as reglazing or resurfacing, is a cost-effective alternative to replacing the entire bathtub. A professional applies a new coating over the existing bathtub surface, giving it a fresh and glossy finish.
This option is best for bathtubs with minor wear and tear or surface damage. The cost of bathtub refinishing is significantly lower than replacement, typically ranging from $300 to $800. However, refinishing may not last as long as a new bathtub installation. It is also not an option for severely damaged or corroded tubs.
Bath Liners, Bath Fitters, or Bath Inserts
Most commonly called bath liners or bath fitters, these are custom-made acrylic inserts that fit over your existing bathtub. They provide a new surface and appearance, covering up your old tub.
Also called bath inserts, liners are an affordable and relatively quick solution. While some liners cost as little as $800, most installations range from $1,600 to $4,500. Most bath fitters include full surrounds that cover or even replace your existing surrounds.
Bath inserts without surrounds are usually less expensive, often ranging from $800 to $2,500. They are usually an option if your current bath surround is in good condition.
In either case, bath liners or inserts may not be a suitable solution in all situations. This is because they do not address issues with your existing bathtub.
Talk with a local bath remodeling company to see if a fitter or insert is a viable option.
Shower Conversions
If you are looking for a more convenient option, consider a tub-to-shower conversion. In many cases, you can easily replace your bathtub with a standing shower at an affordable cost.
Shower conversions typically cost $3,000, but range from $2,000 to $5,000. The exact price depends on the style of shower and the material you choose.
Other factors include changes to the plumbing or flooring to support the shower. This is often a more reliable solution if your tub is not suitable for a fitter or insert.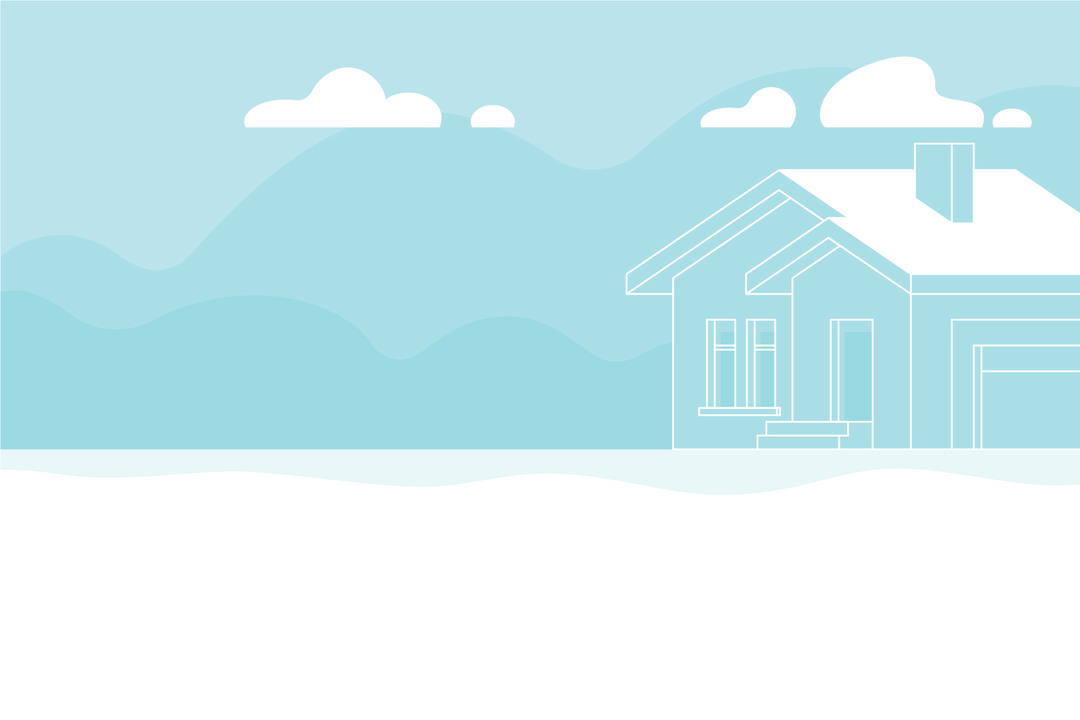 Find a local pro for your project.