January 3, 2023
How Much Does It Cost To Remodel a Bathroom (Updated for 2023)
If you're considering a bathroom remodel, the first question you will probably ask is how much it's going to cost. While it's a fair question, the answer depends on what type of renovations you need. Making cosmetic updates with a new bath liner may only cost one to two thousand dollars, while more substantial renovations will start at around $4,500. However, price ranges for major projects can easily reach more than $15,000 or $20,000. We explore the key factors that impact the cost of bathroom renovations and provide some general estimates to help you plan your budget. Whether you're looking to improve your comfort or safety or want to increase the value of your home, understanding bathroom remodeling costs is an important first step.
How Much Does the Average Bathroom Remodel Cost?
The national average cost for bathroom remodeling is $6,500. However, the exact cost will depend on the type and extent of your bath renovations and the materials you choose. You may only pay $1,800 for a new bath liner or fitter but could easily spend $25,000 or more on a luxury remodel.
While many factors contribute to the overall cost of renovations, here are the four big expenses to consider when budgeting for any bathroom remodeling project:
Type and extent of renovations: In terms of renovation costs, the biggest factor is what you have done. Cosmetic updates are less expensive than remove-and-replace remodeling. Major layout changes will cost more and you may need to hire a structural engineer or architectural services company. If you want a luxury bath, the sky is the limit. The square footage is also a factor.
Labor costs: Installation and labor are usually the next biggest expense in a bathroom remodel. Your total costs include demolition, plumbing updates, electrical work, and installing new fixtures and finishes.
Materials: The cost of materials is another major consideration in your bathroom remodel. High-end products can add up quickly, but budget-grade materials are usually less durable and do not add much value to your home.
Fixtures: Fixtures include your toilet and bathtub or shower, as well as smaller items like your sink. Although technically separate, plumbing fixtures, vanities, cabinets, and flooring generally fall under the same classification.
It's a good idea to get estimates from multiple contractors and to set a budget before starting your bathroom remodel to ensure that you stay on track.
Average Bathroom Renovation Costs
Here are the average costs for the most common bath renovation services.
Bath Liner or Fitter Installation: $1,600 – $2,800
Remove & Replace Bath Remodeling: $4,500 – $19,500
Bathroom Redesign: $10,500 – $22,000
Bathroom Installation: $4,500 – $13,500
Luxury Bath Renovations: $25,000 – $35,000 or more
Bathtub Replacement & Installation: $2,800 – $5,500
Countertop Installation: $1,500 – $4,500
Fixture Replacement & Installation: $500 – $1,500
Shower Replacement & Installation: $2,000 – $5,000
Sink and Faucet Installation: $300 – $750
Spa-Style Hydromassage Bath Upgrades: $3,500 – $8,500
Tile and Flooring Replacement: $1,200 – $2,500
Toilet Replacement & Installation: $550 – $1,250
Tub-to-Shower Conversion: $1,200 – $8,500
Bathroom Vanity Installations: $300 – $3,500
Walk-In Tub Installation: $2,200 – $8,500
However, these are only rough estimates. The exact costs will depend on the materials you choose, your location, and other factors.
Types of Bathroom Renovations and How Much They Cost
There is a wide-range of how much your bathroom renovations will cost depending on the type of remodeling you choose.
Wet-Area Cosmetic Upgrades
Wet-area upgrades are a cosmetic bathroom renovation that covers your existing bathtub or shower. These are usually called bath liners or fitters, since they line or fit over your existing shower or tub.
Most wet-area upgrades are made of acrylic materials that resist scratching, cracking, and warping. These materials are easy to clean and normally have an anti-microbial coating to prevent mold and mildew. However, they are also available in other materials like natural and artificial stone.
These cosmetic upgrades range from $1,600 to $2,800 on average, depending on the material and the options you choose. Additionally, you can convert an existing bathtub into a walk-in shower or vice versa.
Although some companies will do other renovations like installing a new vanity or flooring, most only do renovations to the shower or tub area. Talk to the individual bathroom remodeling company for specifics about costs and services.
Remove-and-Replace Renovations
Remove-and-replace bathroom remodeling involves taking out existing fixtures and replacing them with all new items. But the extent of the renovations can vary from project to project.
For example, you can just replace an existing toilet and bathtub or take out the vanity, cabinets, and flooring as well. However, remove-and-replace bath remodeling usually does not include structural changes like moving plumbing or walls.
Also called a full, rip-and-replace bathroom remodel, you can expect these types of renovations to cost between $4,500 and $19,500, depending on the extent of the work and the materials you choose.
Bathroom Redesign
A bathroom redesign is similar to remove-and-replace, but it usually includes changing the floor plan, layout, or structure of the room. Commonly, this involves turning the bathtub or toilet or changing the size of the bathroom.
The overall cost depends on the extent of the changes and what it takes to reconstruct the room afterward. On average, you can expect a bath redesign to cost from $10,500 to $22,000. But prices can vary widely depending on your options.
Bathroom Installation
While not necessarily a renovation, you can also install a new bathroom. This includes anything from adding a half-bath in your basement to completely constructing a new bathroom somewhere in your home.
Installation includes framing out the space, running all new plumbing and electrical lines, putting into all-new fixtures, and finishing the space. While the total cost will depend on the size of the bathroom, the complexity of installation, and the materials you choose, expect the price to range from $4,500 to $13,500 on average. Luxury installations will typically cost more.

Find a local pro for your project
What Factors Determine How Much It Costs To Remodel a Bathroom?
Size of the Room
The size of your bathroom is one of the biggest factors in the total cost. Remodeling a powder room or half-bath is much less expensive than renovating a master bathroom.
Layout or Structural Changes
If you're making major changes to the layout of your bathroom, such as moving walls or plumbing fixtures, you'll need to factor in additional costs. This can include hiring a structural engineer or an architect, as well as the cost of moving water pipes and sewage lines.
Labor Costs
Labor and installation costs can vary significantly depending on the complexity of the bathroom project and the experience of the contractor. It's important to get multiple bids from different contractors to ensure you're getting a fair price.
Fixtures
From a new toilet to a luxury soaker tub, the type and quality of fixtures you choose for your bathroom remodel will also affect the total cost. High-end fixtures and finishes can add up quickly, so be sure to shop around for the best deals. This can also include faucets, shower heads, and other plumbing fixtures.
Countertops
Countertops are another major factor in the cost of a bathroom renovation project. Natural stone countertops, such as granite or marble, can be expensive, but they also add value to your home.
Vanity and Cabinets
The vanity and cabinets you choose for your bathroom remodel can also affect the total cost. Custom cabinets are more expensive than stock options, but they can add a unique touch to your space.
Flooring
The type of flooring you choose will also affect the total cost of your bathroom remodel. Stone or ceramic tile are often the most expensive options, but they are also durable and easy to clean. Other options include vinyl tiles or sheets and laminate planks.
Plumbing
Depending on the extent of your renovations, plumbing costs can also be a major factor. While using the existing pipes and drains is inexpensive, you will need to factor in additional costs if you are moving plumbing features.
Ceilings, Doors, and Walls
Repairing, replacing, or installing new ceilings, doors, and walls will also impact your total cost. Most remove-and-replace renovations will use the existing structure of your bathroom, but they may need to make updates in some cases.
Lighting
The light fixtures you choose for your bathroom can also affect the total cost. Recessed lights and vanity lights are popular options, but you can also opt for decorative fixtures to add a unique touch.
Painting
Painting is another factor in the cost of a bathroom remodel. If you're hiring a professional painter, be sure to get multiple bids and ask for references.
Ventilation
Ventilation is an important part of any bathroom remodel. Installing a new fan or venting system can help reduce moisture and improve air quality in your bathroom. However, it can increase the total cost.
Permits and Inspections
Depending on your local regulations, you may need to obtain permits for your bathroom remodel. This can add to the cost of your project, so be sure to factor it in when budgeting. Permit requirements vary, so contact your local housing authority for specifics in your area.
Your Location
The cost of a bathroom remodel can vary depending on your location. Labor, installation, or material costs may be more expensive in some areas, so be sure to research the local market before beginning your project.
Furniture and Decor
Lastly, don't forget to factor in additional costs for furniture, accessories, and decor for your new bathroom. Reusing existing items will save money, but they might not fit with the new style.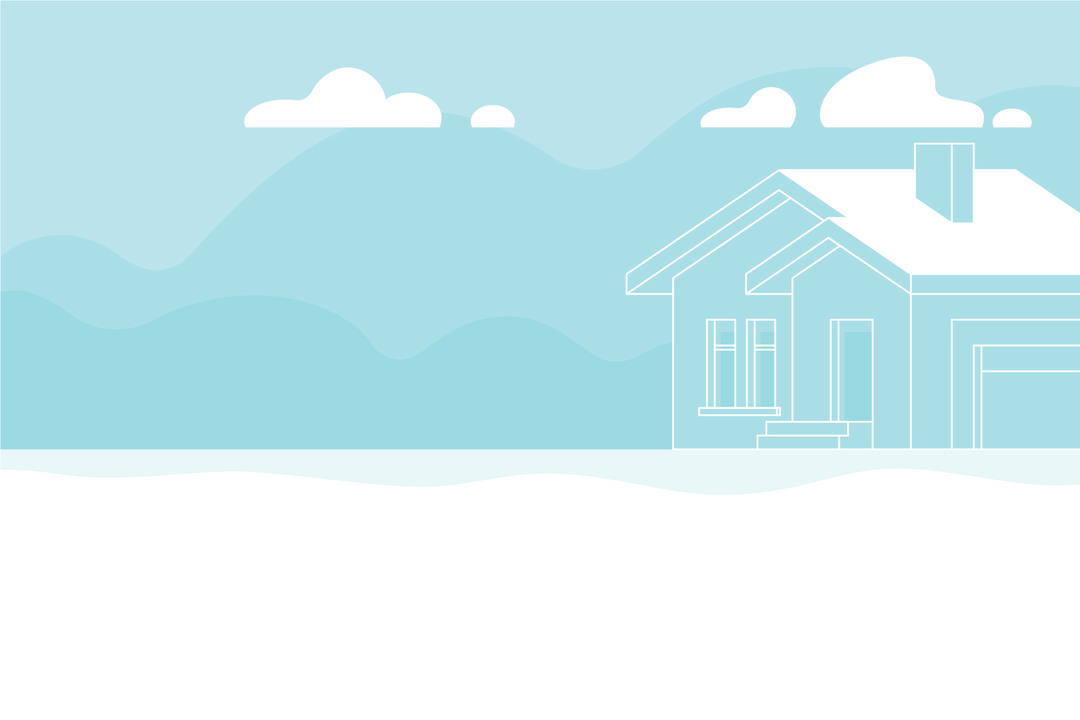 Find a local pro for your project.